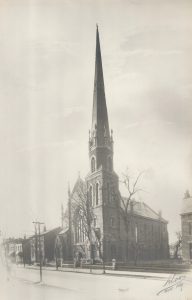 First Presbyterian Church of Covington was founded in 1841 in downtown Covington and has a long history of planting churches in the Northern KY area. These included the Ludlow, Erlanger, Lakeside (which grew out of the Erlanger church), and Crescent Springs Presbyterian churches. In 1960 the downtown property was sold to make way for the new IRS center. The current church building on Highland Pike was dedicated in September, 1961.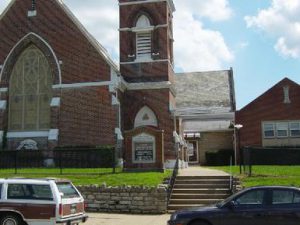 First Presbyterian Church of Ludlow was founded in1867 with the help of First Presbyterian Church of Covington. The members built their first building in 1869. Fire broke out during a morning service in 1872. In 1873 a new building was completed.  Growth in membership and Sunday school attendance resulted in the construction of the education wing in 1890. That part of the building was burned in 1959 and was reconstructed. Ludlow Presbyterian was a member church in Ebenezer, Transylvania, and Cincinnati Presbytery, prior to its merger with First Presbyterian Church of Covington in 2000. That merged church was renamed Community of Faith Presbyterian Church.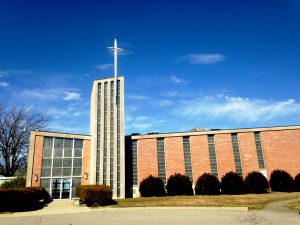 Community of Faith's building is a classic example of mid- 20th Century modern architecture and sits on a lovely set of grounds, including an outdoor labyrinth in the front yard and a patio in the back, which overlooks downtown Covington and Cincinnati.